Hitting the road? Calculate mileage.
See how easy it can be and save your first route.

Registering mileage integrated with Google Maps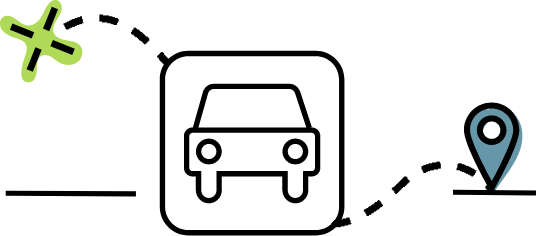 The geolocation feature helps to automatically enlist the starting point
Why is keeping mileage records beneficial to you?

Mobility costs money
To register your traveling expenses you need to create a mileage record meeting the tax office criteria. 
Only flawless mileage records can get you the tax relief you need.

Bijtelling
Adding your travels systematically is the simplest method to avoid paying the Dutch Bijtelling.
You not only fulfill your commitments to the state but also track your private mileage.

A client out of your way?
A perfect mileage record can serve you as an argument in final price negotiations.
The more you know the better you manage your prices.
Count your driving hours
Mileage and taxes
There are certain regulations imposed by the tax office regarding the use of your company vehicle.
If you are able to meet those requirements you can greatly reduce the costs of running your company. 

Here's the info you need to include in your mileage log:
Make and model of your car
Registration numbers
Meter status – at the beginning and end of the route
Travel info – start and destination point
Type of your trip – private or business 
Additional information in case of route change due to e.g. detours 
PRIVATE OR BUSINESS?
Get to know the tax guidelines for mileage record in Netherlands
More about the general rules for a mileage log.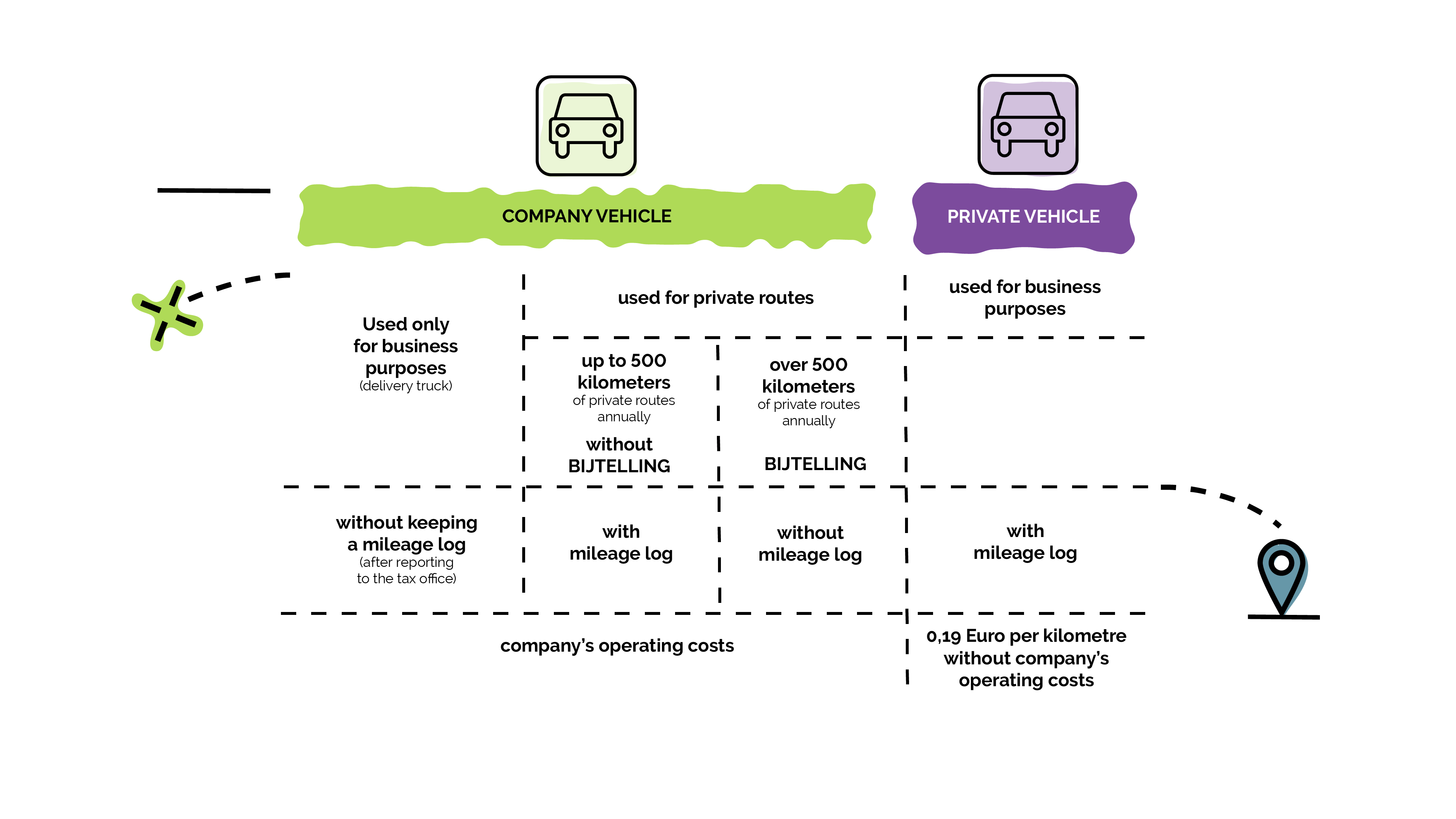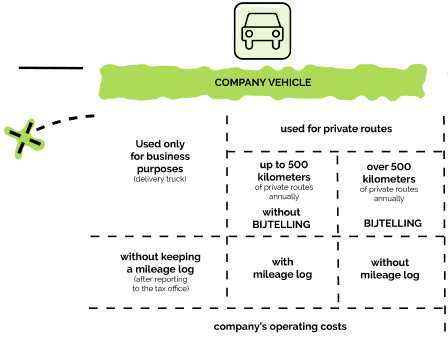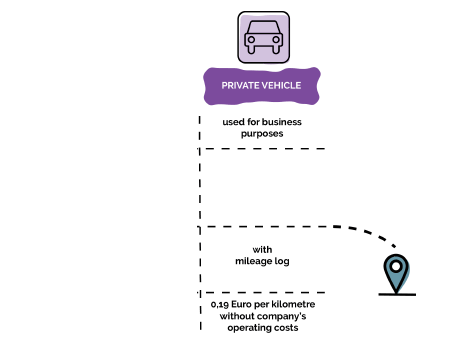 The Mileage log in efaktura makes everything plain and simple.
Saving yours has never been easier.

Google Maps
The mileage log is integrated with Google Maps, which tracks your kilometers automatically.
You just need to type in the exact destination address.

Geolocation
The Geolocation feature automatically enlists the beginning or end of your route.
After reaching your destination just save the whole route  with one click. It's that easy!
Keeping a mileage log – How it works?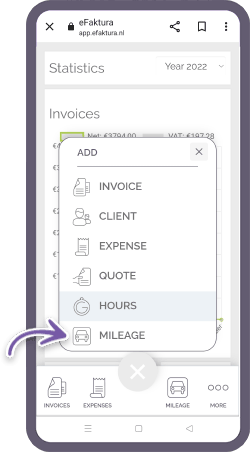 Select ADD MILEAGE from menu bar.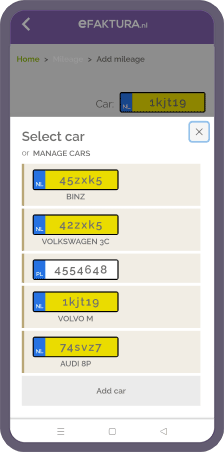 Choose your car and the matching route.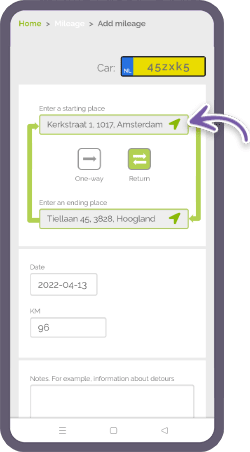 Use geolocation feature to enlist your current location automatically.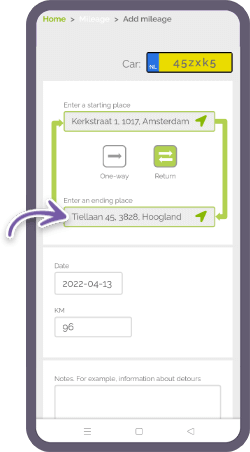 Add destination address (including house number). The distance will be saved automatically.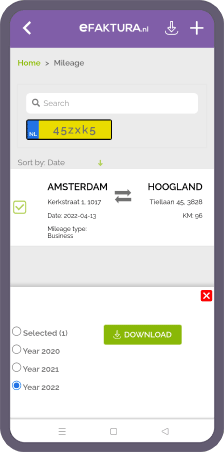 Download mileage log in pdf format.