For us, good contact is a priority, that's why we're introducing something new: a new communicator in the program and on the eFaktura.nl website.
Here you will find assistance.
If you need support while using the application, use the chat window – we guarantee that your question will reach the right person, and we will do our best to provide you with a quick response. The maximum waiting time for a response is two business days.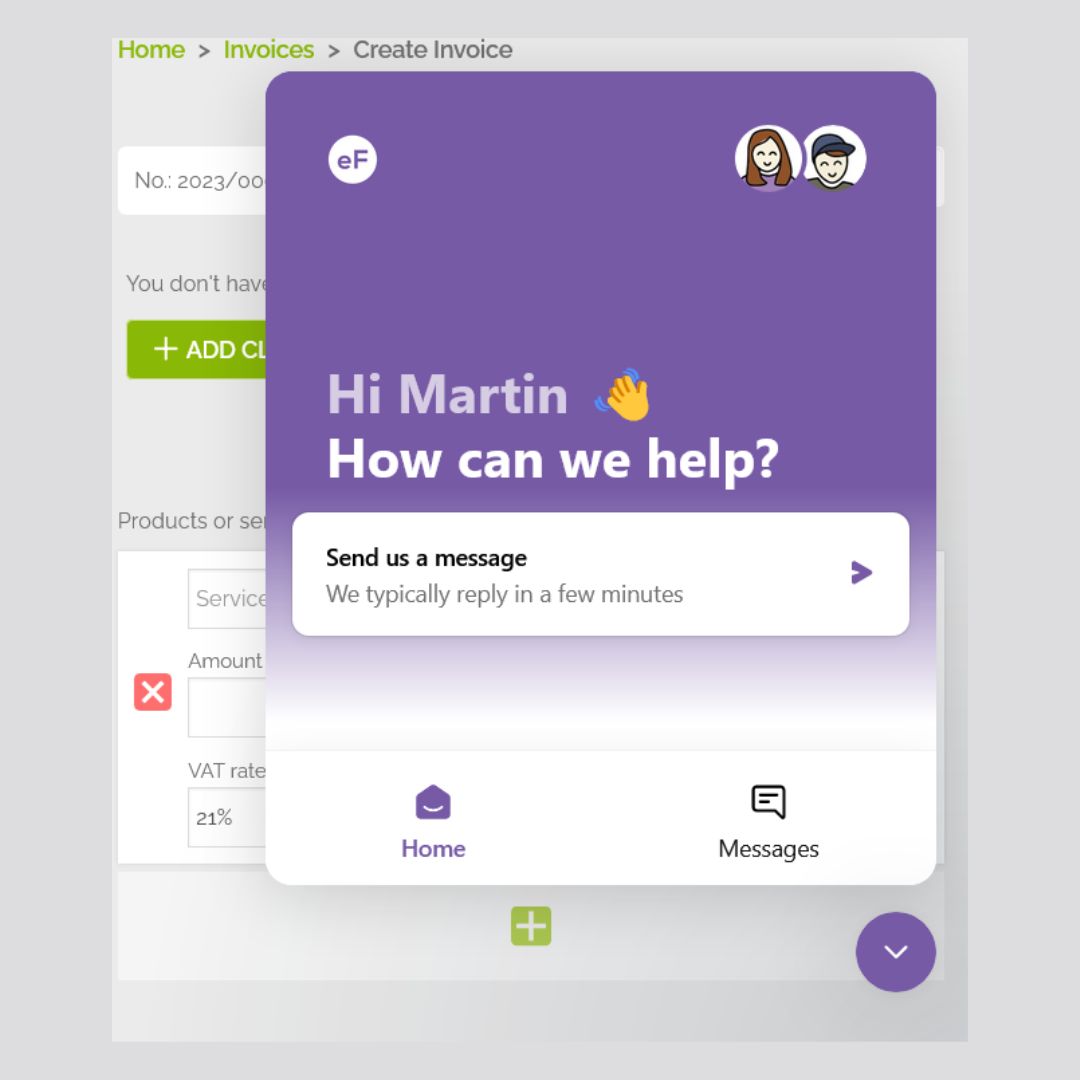 How does the new eFaktura.nl communicator work?

Our conversation will be saved in the chat window, in the "MESSAGES" tab at the bottom of the correspondence window. You can always come back to it.
You will also receive a notification about the status of your inquiry in the form of an email sent to the address you registered your account with on eFaktura.nl.
It's not just a chat window!
You can expect that soon you will receive tailored suggestions with instructions and tips for your questions. We are working on fully utilizing the capabilities offered by our new communicator, hoping to make your experience even better with us.